Prochondrix Knee Cartilage Transplant – Femoral Condyle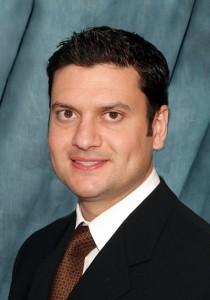 Message from your doctor…
Whether you or one of your family members or friends is considering prochondrix knee cartilage transplant, or are scheduled for surgery, I understand this can be a stressful time.  You may have forgotten some of the information we discussed during our last visit, or forgot to ask me a specific question about what to expect. This site is designed to help us stay connected, and to answer some of the most common questions patients ask me about cartilage transplantation.
I want to make sure that both you and your family members have timely information at your fingertips during the days, weeks, and months following your surgery…so you can get back to enjoying the activities you love.
POST-OPERATIVE INSTRUCTIONS
Patient Testimonial
Read about how Dr Mehta helped a patient by introducing her to ProChondrix™.
Dr. Mehta talks about Cartilage Restoration
Dr. Mehta Describes Prochondrix for Cartilage
Dr. Mehta Performs Prochondrix Knee Cartilage Restoration
MOST COMMON QUESTIONS
Prochondrix Knee Cartilage Transplant – Femoral Condyl
When can I drive?
Please do not attempt driving until you are off the pain medications. You should wait to drive until you can comfortably and safely operate the vehicle (get from gas to brake). PLEASE DO NOT DRIVE WITH KNEE BRACE ON. If the brace were to lock up or get stuck, this could be dangerous. If you had a right knee cartilage transplant, it may be about 1 month before you can safely drive. If you had a left knee cartilage transplant, you may drive once you're off pain medication and can comfortably and safely operate the vehicle.
When can I walk without crutches?
You should be non-weight bearing (no weight) on your operative leg immediately after surgery for 4-6 weeks. You will be given crutches and taught how to use them. The hinged knee brace should remain on, locked in extension, anytime you are up with your crutches. Around 4 weeks post op, if everything is progressing well, your physical therapist will unlock the brace and gradually transition you to full weight-bearing by the 6 week point. You will generally need crutches for 6 weeks total.
When can I go back to work?
This will vary, based on the nature of your job. If you have a desk job, you may return to work as soon as you are off the pain medication, comfortable driving, and feel that you may perform your job. Most patients with desk jobs take at least 1 week off work to rest and focus on physical therapy. If you have a labor-intense job that may require more walking, squatting or heavy lifting, you may need a few months off work. We can discuss this in more detail during your 1st post-operative visit and we can give you work status notes (including light duty if this is an option for your job).
SPORTS SPECIFICS
We know you are eager to return to your sports and hobbies. We want to guide you safely through that process. Please use the following as a guide.
Invite friends and family to visit this page by sending them an email.